Meet Dr. Logan North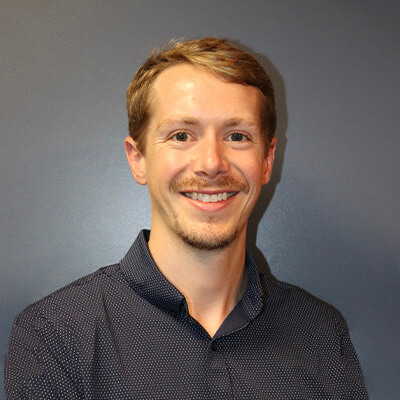 At a young age, Dr. Logan started getting severe growing pains because of all the sports in which he participated. His parents began taking him to a chiropractor for natural relief. "I noticed the massive difference in how my body felt even at the age of 8."
The Path to Becoming a Chiropractor
Dr. Logan was so intrigued by chiropractic that, when he was in high school, he served as an assistant at the office of the chiropractor who helped him. "It was at that point that I realized that this is what I wanted to do for people – improve their quality of life through chiropractic."
Achieving His Chiropractic Education
In December 2017, Dr. Logan earned his Doctor of Chiropractic from Logan University. While at Logan, he met his soon-to-be wife Julia. While in chiropractic college, he also learned about why chiropractors move the joints the way they do. "For me, it's an ongoing process of getting a better understanding of how the body works the way it does."
The Road to No Limits Chiropractic
Before joining our team, Dr. Logan worked at a practice in the small town of Carrollton, Kentucky. He discovered, however, that the office philosophy veered away from the real roots of what chiropractic is all about. So Dr. Logan and his wife looked at opportunities back in Missouri, where he grew up. (He was raised in St. Louis and attended Francis Howell North High School.)
Dr. Logan was thrilled to connect with Dr. Stuckey and join our team, which is always patient-centered. Dr. Logan strongly agrees with our philosophy that the body does the healing; we're just supporting it and allowing it to express itself.
A Passion for Serving Others
I knew I was born to make the world a better place. Chiropractic has been that avenue in which I can do that most efficiently. My passion is to make my community and the lives around me better."
Empathetic and kind, Dr. Logan genuinely cares about his patients and finds it fulfilling to not only alleviate their pain and suffering but to also empower these patients towards health and wellness success. "When they're able to come into the office with a smile and laugh, that means I'm doing something right."
A Particular Interest in Athletics
As he grew up playing sports and played Division 1 soccer at Drake University, it's no surprise that Dr. Logan is incredibly passionate about helping athletes. He enjoys supporting patients' physical and athletic goals so they can achieve what they want to without fear of injury.
Outside the Practice
When he's not working, Dr. Logan enjoys spending time with Julia and his two dogs, a miniature dachshund and a rescue from the Kentucky Humane Society.

Dr. Logan North | (636) 240-2225